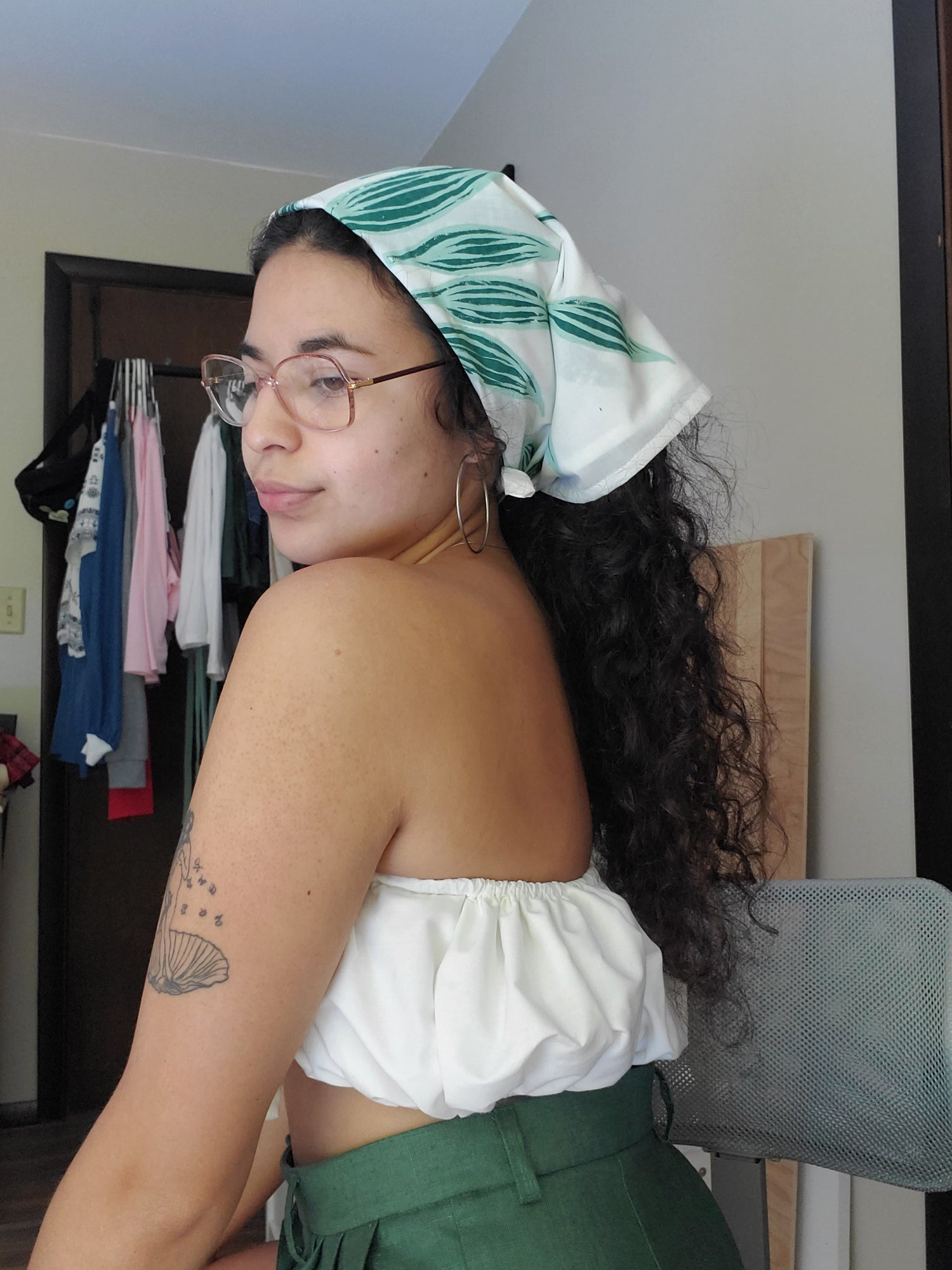 Meet Anais
•Founder
•Designer
•Creative director
•Pattern maker
•Seamstress
•Painter
•Photographer
•Website designer
•Content creator
•Inventory manager
•Order fulfillment
•Customer service
•Sales associate
The brains and fingers of this whole operation.
What's in a name?
"I decided to name my brand Anaisa because she is who I was named after. Anaisa, or Oshun, is a youthful female energy symbolized by river water that represents love, sensuality, playfulness, and beauty. I hope to reflect her energy in my designs.

She is known to like the sweetness of honey, so naturally I went with the honeybee as the logo."
-Anais
Sustainability
When you shop Anaisa, you are buying thoughtfully produced products. We use existing materials, repurpose existing garments, and scraps. Even the hang tags are made from recycled paper that are created from pattern paper scraps.
Your order will be shipped in compostable packaging from noissue. With every purchase we contribute to reforestation.

♡Slow fashion
♡Small batch production
♡Limited edition styles
♡One-of-a-kind products